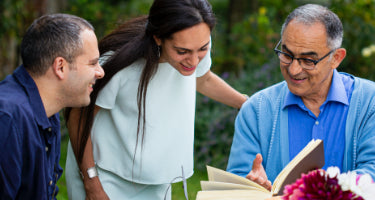 History & Legacy
A Family Business
Thirty five years ago in Hampshire, England, a young tea-trader pursued his vision to create exceptional tea that could be enjoyed by anyone, anywhere in the world.
Inspired by the pure love of tea, he and his brothers embarked on a mission to find and work with the world's finest tea gardens. They built trusting and long term partnerships with the owners of those tea gardens so they could blend the world's most extraordinary teas.
Today, Ahmad Tea brings over 30 million cups of tea a day to tea lovers in more than 80 different countries. From the world's most influential urban hubs, to the tiniest remote villages, everyone can enjoy a perfectly brewed cup of Ahmad Tea.
1979 ~ 1989
1990 ~ 1999
2000 ~ 2009
2010 ~ 2019
2020 ~
1979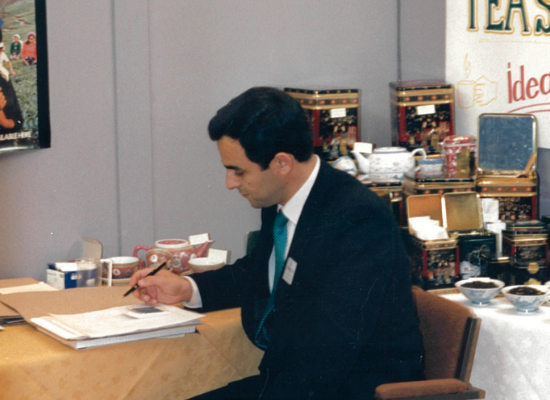 Company founder, Mr Rahim Afshar decides to enter the tea trade, building upon his family's history and knowledge in packing and blending tea. He is inspired by a dream experienced by family friend and mentor, Professor A.H. Ganjavian.
1986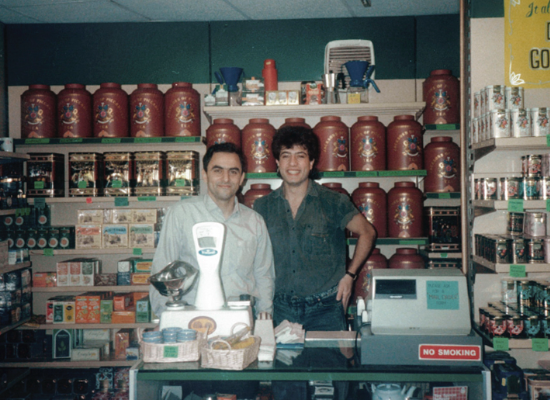 Ahmad Tea is founded by Mr Rahim and his brothers, and named after their father. Initially working as an importation company, the operation is based in a small office above the family's 'Kabir Tea Shop' on Southampton's London Road
1987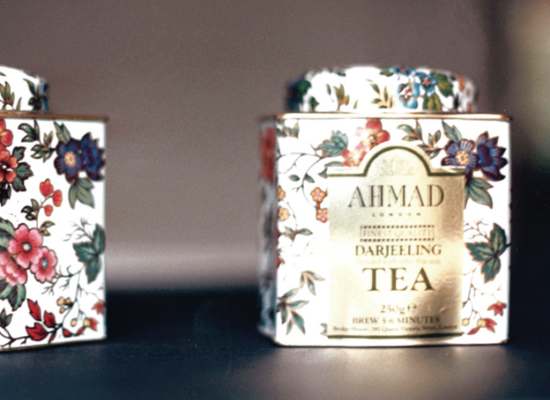 Ahmad Tea's first loose tea blend goes on sale, targeted at the luxury gifting market, with products stocked in local retailers in the South of England and London.
1989
Sales grow and Ahmad Tea relocates to larger premises in Chandler's Ford, Hampshire. The company secures its first major retail partnership, with Spanish department chain El Corte Ingles.
1992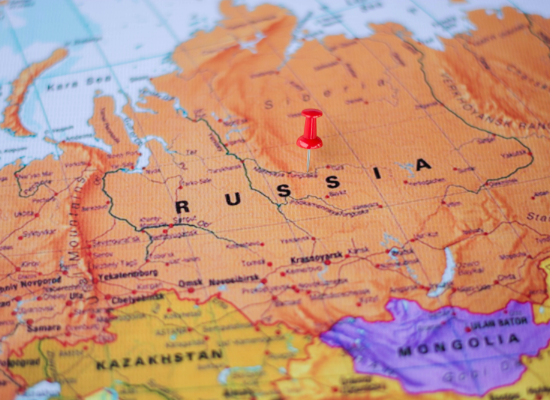 Ahmad Tea enters the former USSR market to kick start further growth abroad. Expansion begins with Russia, with plans to enter Ukraine and Kazakhstan.
1996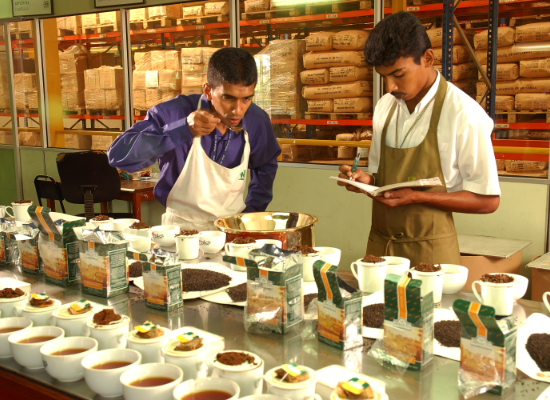 Growing demand for tea across Ahmad Tea's markets sees new offices open in Colombo, Sri Lanka. The team there supports quality control from the Sri Lanka packing factory.
1998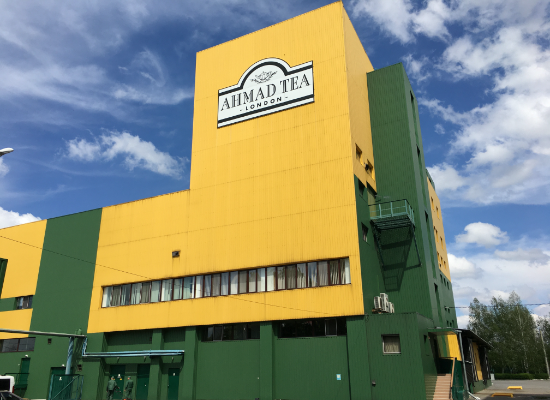 The Ahmad Tea business thrives, thanks to economic recovery and success in Eastern Europe. The company builds its first overseas manufacturing plant in Kharkov, Ukraine.
1999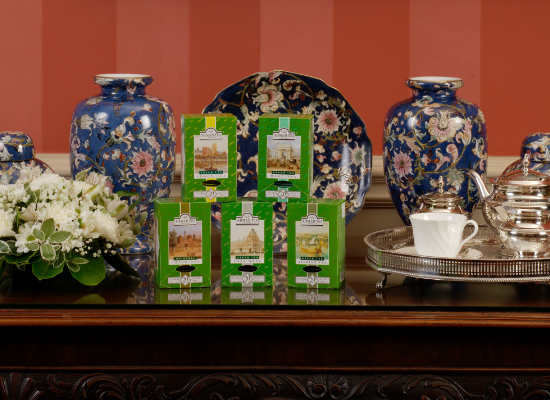 Ahmad Tea expands its range to include green teas for the first time, as well as iced teas.
2000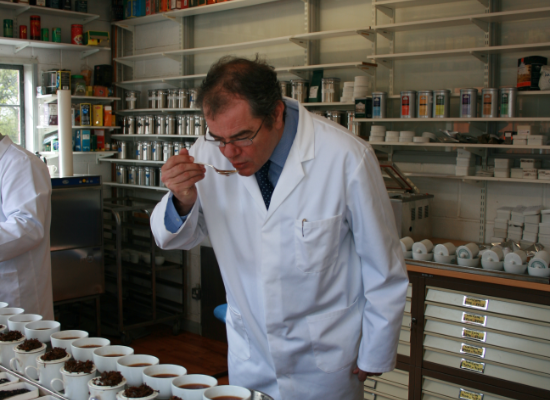 By the turn of the Millennium Ahmad Tea is one of the top 5 leading tea brands across Russia, Ukraine and the Middle East. This is driven by first rate quality control from the Tea Tasting Department, headed by William Manning.
2003
A milestone moment as Ahmad Tea takes on the majority share of the tea gift market in the UK and is available in 68 countries worldwide.
2008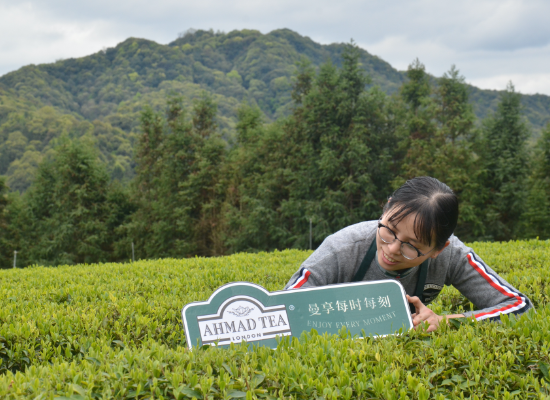 As demand grows for green tea, manufacturing shifts to a new plant in China - the company's third major plant.
2010
Ahmad Tea opens new offices in Chandler's Ford, Hampshire. The offices host a tea tasting room and a carefully curated tea museum.
2012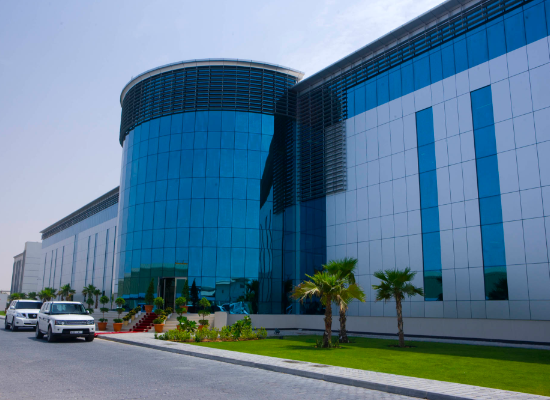 Ahmad Tea's new state-of-the-art processing and export plant opens in the United Arab Emirates, becoming the flagship location for environmentally sustainable business practices.
2012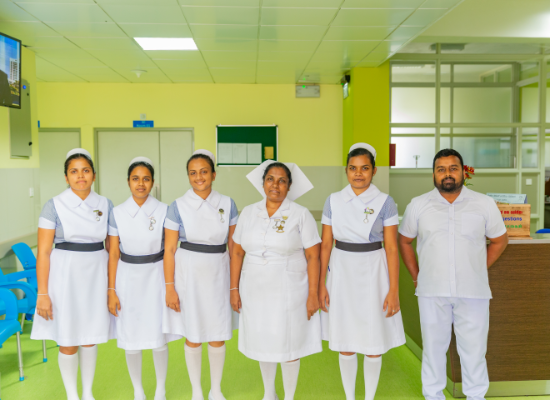 Ahmad Tea steps up its charitable work, with plans to build a cancer hospital in Colombo, and initiating a water-drilling programme in Niger.
2016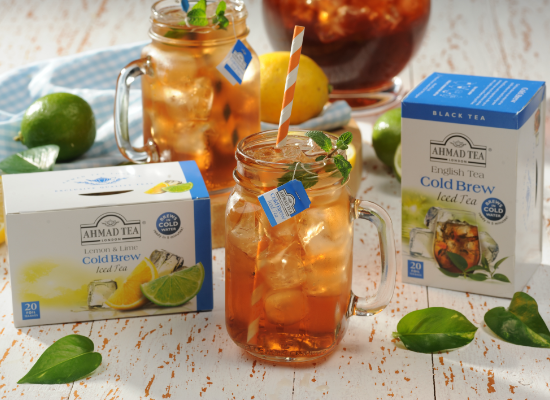 Ahmad Tea develops an innovative new Cold Brew Iced Tea product. Real tea, that brews in cold water, without the need to boil the kettle. It proves hugely popular with people from Prague to Tokyo.
2019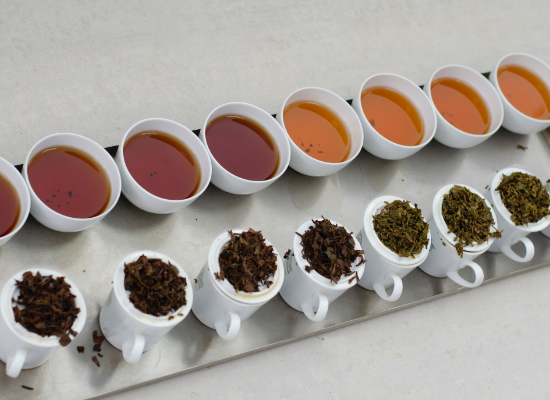 Ahmad Tea picks up more Great Taste Awards, taking the company's awards tally to a total of 22 since first entering in 2015.
2020
Thanks to the vision and guidance of Chairman Mr Rahim Afshar, and his brothers Karim and Ebraham, Ahmad Tea continues to grow as a family business. Innovation and expansion in product blends, coupled with a commitment to the highest quality standards, means Ahmad Tea products are sold in more than 80 countries around the world.